ISLAND businesses are emerging from the Covid lockdowns thanks to a solution to help keep spending local and recover the damaged economy. 
With 89 businesses signed up to Wight Gift Card and a further 61 sought to join the scheme, it is a scheme set to grow. 
Over £1.9 million was spent through Miconex's local Town and City Gift Card programmes UK-wide in 2020, providing evidence that consumers turned to local, multi-venue gift card programmes to support local businesses following the pandemic. 
It only costs each business 50p per month to be a part of the scheme, but figures show that for every £50 gift card, people actually spend £82.50 on their transactions. Consumers spend more money when they have a gift card, the scheme found, and they are also more likely to try a new business for the first time. 
The scheme was launched on the Isle of Wight late last year, thanks to the Isle of Wight Council and strong support from main sponsor WightFibre. 
Shoppers across the Island and beyond can use the Wight Gift Card to buy from Isle of Wight businesses, both in-store and online, and it is a handy gi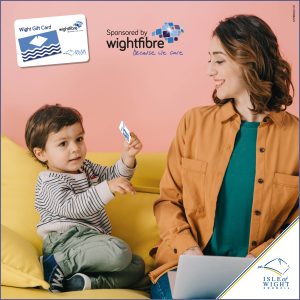 ft idea for people to give to Island-based friends or relatives. 
It means gift card shoppers can support businesses as they recover from the challenges of lockdown. 
It's not just shops who have signed up — retail, leisure, hospitality and services are all represented, making it a flexible gift.
The sales figures from Miconex demonstrated success for both small towns and big cities with gift card programmes — showing it as a solution to getting the economy back on track. 
One of the larger cities that has enjoyed significant success with its gift card programme is Aberdeen, which has a population of over 200,000. The Aberdeen Gift Card launched in November 2020, selling 3,500 cards with a total value of £150,000 during November and December 2020. 
Another city experiencing success was Belfast, which launched a #GiftTheCity campaign to drive local economic recovery, with over £90,000 in gift card sales for the Belfast City Centre Gift Card.
Enniskillen in Northern Ireland and Kirkwall in the Orkney Islands, enjoyed a bumper trading year in 2020, receiving over £220,000 in gift card sales — £140,000 in Enniskillen and £80,000 in Kirkwall.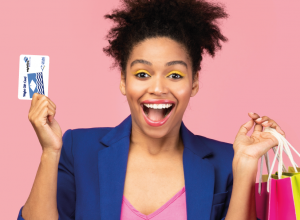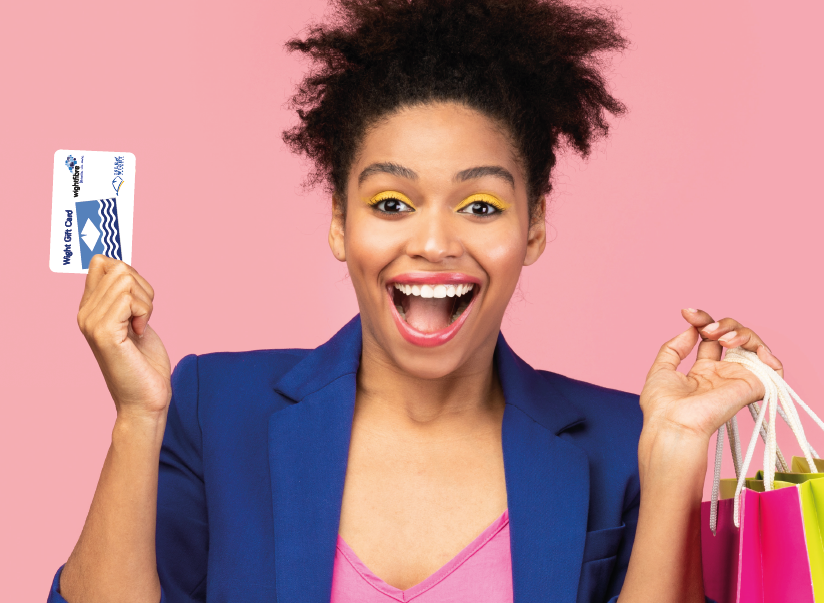 So far on the Island, there have been sales of £4,200, with redemptions of £800. Word is yet to spread about the scheme and those behind it are looking to give it a push in future weeks. 
Colin Munro, managing director of Miconex believes the success of the concept is just the start of what can be achieved. 
He said: "The shop local sentiment has been building globally for some years now, as we see a return to community and all of the benefits strong communities bring. 
"The pandemic has accelerated the shop local trend and increased the demand but is not the sole cause of it. 
"What our places have done is convert the demand for local shopping into economy boosting revenue, in a programme that works just as well in a small town as in a large city, creating an unbeatable consumer product." 
While some businesses, especially larger ones, may see the scheme as competing against their own cards, it provides a way for smaller businesses to have a gift card. 
Some business owners want to see the success of the scheme before having the confidence to sign up themselves, but the success in other UK areas might encourage the leap. 
Anna Sacchini, of Michaelangelos Italian restaurant in Ryde, said she had teething problems with the first transaction but since then things have gone smoothly. 
She is busy with tourists at the moment so she hopes the scheme will bring in more footfall with locals over the winter months, but feels it needs to be promoted more to become a success. 
Find out more about the scheme at www.wightgiftcard.co.uk 
By Lori Little, Head of Content, Isle of Wight County Press