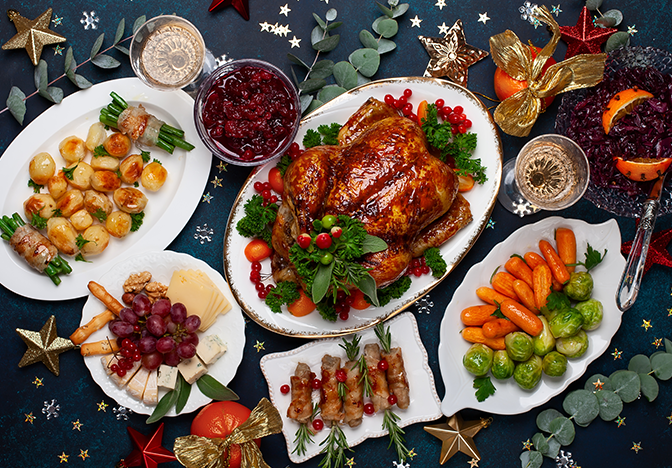 Christmas dinner!
Turkey, roast potatoes, pigs in blankets, cranberry sauce, you're ready for it all and more. And yes, you do have room for pudding.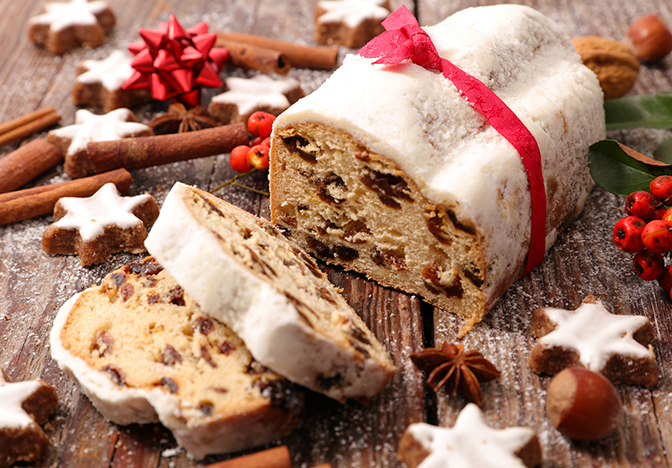 Stollen
A German Christmas in a single bite! Your tastebuds long to try new foods, part of your thirst for adventure and discovering new places.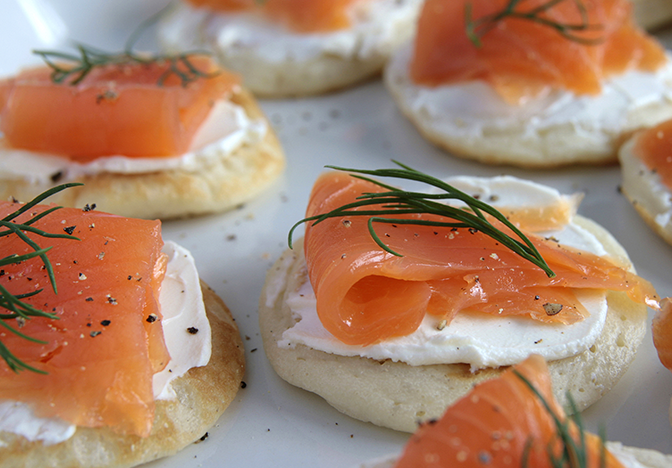 Smoked salmon blinis
Delicious AND packed with Omega 3 to keep your brain healthy, just because it's Christmas you don't want to compromise on your wellbeing.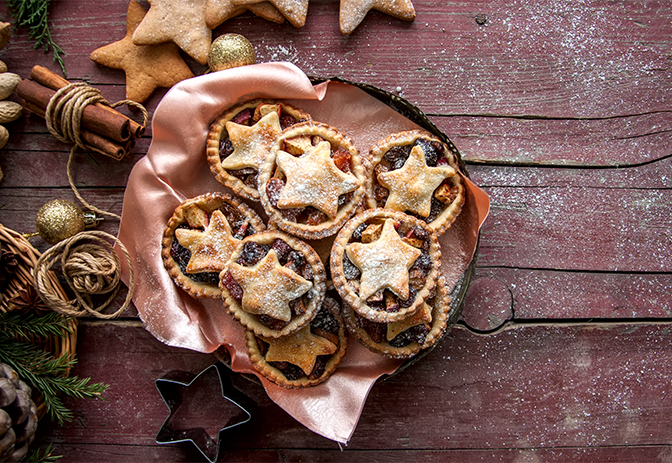 Mince pie
Preferably served with a warming glass of mulled wine at a Christmas market.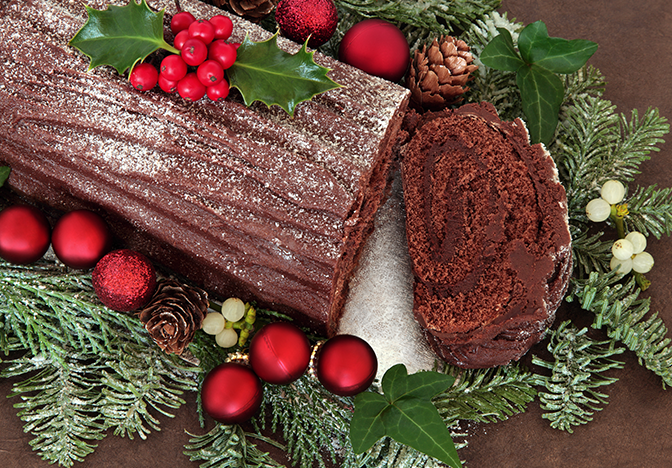 Chocolate log
You've hit the shops and sampled every Christmas log going, returning triumphantly with this chocolate beauty to grace your Christmas table. It was a hard job, but you were up for the challenge.